Last HMC National Rally held at

Dodger Stadium, Los Angeles, CA

October 1991

145 HMC's in attendance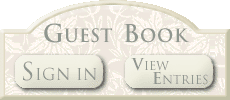 Last updated on: 10 January, 2017
Web Master

Sally McClenaghan

Our web site was created in a

      Screen resolution 1600 x 900 pixels

(color - compatible with 32/64 bit)  format

using Internet Explorer 11.0

       Many of our pages have background music

            Should you want to turn it off,

        the control is at the bottom of each page

This is a new counter.

implemented in June 2005.

The HMC Club had 16,035 visitors since June 1, 2000 on to the original counter.

HOW THE HMC CLUB STARTED

It all started when several HMC's came to ORA in Palm Springs for the winter. 

In October of 1986, there was just one coach, by March, there were 22 in the park.

One day, at the factory, Jerry Hawkins stated to Dick Winn that he would like to see

an HMC Club formed.  Thus an effort was made to organize a club. 

Upon returning to Palm Springs, the 22 owners there were

excited and thrilled about the idea. 

The party was held and people attending were all excited about the task of contacting

some 250 owners.  Bob Casement, who worked for the factory was a big help

as he started talking to all the people who came out to the plant,

and started calling suppliers to arrange for seminars.

It was suggested that we become a chapter of FMCA (Family Motor Coach Association)

for many reasons and FMCA has so much to offer.  Finally the rally date was set for

the annual RV show at Dodger Stadium in Los Angeles

and the advance party staked out our spot. 

What a sight it was to see "long" rows of HMC's. 

The only question one had was how many BLUE'S and how many BROWN'S would attend?

(That's how the competition between the BLUES & BROWN'S got started). 

It's all history now, as 77 members join that weekend and we grew to over 200 members.

BE SURE TO SCROLL TO THE BOTTOM OF THE PAGE

Links to various Web Sites

for your RVing needs

We added new links

There's some good information here so check it out!

HMC E-Group

Pull up a log

and join our Virtual Campfire

(new web address added)

This E-Group is not associated

with the HMC Club

It is made up of HMC Owners who exchanges ideas and informatiom through emails.

This page is dedicated to our

departed HMC Club members

1st HMC National Rally

Dodger Stadium, Los Angeles, California - 1987

General information about the

HMC, Aerosport, & Hawk

Pictures, Floor Plans & Specifications

Listings of HMC Club Members

who are selling their coach

"PDF" files that can be read

using Adobe Acrobat

If you would like to view our

earlier rallies-- use the above link to our

Rally Web Page Directory

We've added several HMC, Aerosports and Aerosports II  Brochures

HMC National Rally held at

Pomona Fairplex - Pomona, CA

October 1992

All rights reserved, copyright © hmcclub 2000.

No pictures from this web page may be used without the expressed permission of the HMC Club

JERRY HAWKINS passed away on

June 17, 2011. 

Jerry was responsible for the HMC, Aerosport & Hawk motorhomes and left a legacy of quality built coaches that are still in demand.  Many wish they were still being made today and wonder how great they might have been by now. 

"PDF" files that can be read

using Adobe Acrobat

Links can be found here for all new manuals

Don't forget to sign our Guest Book....

Family Motor Coach Association members now receive coverage under the group's FMCAassist emergency medical evacuation/repatriation and travel assistance program as part of their regular annual dues.

To read more follow this link:

Those who have gone to join

Heavens' Motor Club

MANY OF OUR WEBSITE PAGES WILL BE GOING THROUGH MAJOR CHANGES.

PLEASE STAND BY......

ALL THE TECHNICAL INFORMATION WILL REMAIN THE SAME AND CAN BE VIEWED AT ANY TIME. 

THANK YOU FOR YOUR PATIENCE.