Last HMC National Rally held at

Dodger Stadium, Los Angeles, CA

October 1991

145 HMC's in attendance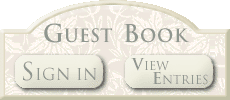 Last updated on: 31 October, 2018
Our web site was created in a

      Screen resolution 1920x1200 pixels

(color - compatible with 32/64 bit) format

using Window 8.1 & Internet Explorer 11.0

       Many of our pages have background music

            Should you want to turn it off,

        the control is at the bottom of each page

This is a new counter.

implemented in June 2005.

The HMC Club had 16,035 visitors since June 1, 2000 on to the original counter.

BE SURE TO SCROLL TO THE BOTTOM OF THE PAGE

Links to various Web Sites

for your RVing needs

We added new links

There's some good information here so check it out!

This page is dedicated to our

departed members

1st HMC National Rally

Dodger Stadium, Los Angeles, California - 1987

General information about the

HMC, Aerosport, & Hawk

Pictures, Floor Plans & Specifications

Listings of HMC Club &

CA FMCA HMC Chapter Members

who are selling their coach

"PDF" files that can be read

using Adobe Acrobat

If you would like to view our

earlier rallies-- use the above link to our

Rally Web Page Directory

We've added several HMC, Aerosports and Aerosports II  Brochures

All rights reserved, copyright © hmcclub 2000.

No pictures from this web page may be used without the expressed permission of the

CA FMCA HMC Chapter

HMC National Rally held at

Pomona Fairplex - Pomona, CA

October 1992

JERRY HAWKINS passed away on

June 17, 2011 

Jerry was responsible for the HMC, Aerosport & Hawk motorhomes and left a legacy of quality built coaches that are still in demand.  Many wish they were still being made today and wonder how great they might have been by now. 

"PDF" files that can be read

using Adobe Acrobat

Links can be found here for all new manuals

Those who have gone to join

Heavens' Motor Club

Website

Technical Information

E-Group

Benefits of FMCA Chapter Membership

One of the greatest benefits of chapter membership, in addition to lasting friendships, is the exchange of information that such involvment provides. How else could you meet so many diverse people, all of whom share your interest in the exciting and rewarding motorhoming lifestyle?

Chapter membership is a terrific way for motorhome owners to share fun, fellowship and information exchange on a regular basis. When you join a chapter, you can:

• Meet interesting people

• Form lasting friendships

• Learn more about motorhoming

• Rally locally with other motorhomers

• Exchange coach modification and maintenance information

• Visit interesting places

• Create indispensable memories

It's no wonder chapter membership is considered one of FMCA's most rewarding benefits

                                                         to our Award Winning FMCA CA HMC Club website. 

We want to thank the FMCA Western Motor Home Association for their award for BEST WEBSITE 2017.  We're very pleased to be recognized for our endeavors.   

In 2000, we started to develop this site for all HMC Clubs Members, owners, perspective owners and anyone wanting information on the HMC's.  Over the years the site has proven itself to be a library of information for not only HMC Clubs members, owners, Mechanic Shops, Dealerships and those seeking any information on the HMC worldwide.  To date, we don't know of another website that has an extensive information Library on the Hawkins line of Motorhomes.  There were approximately 1200 HMC Motorhomes manufactured.  Most later and many early HMC's are still traveling on the roads today. 

HMC's are considered a Classics in Australia.  Especially the pre-1990 Diesel models.  Many of the early Gillig Chassis (Diesels) have been converted to Right Hand Drive.  Although there are a few pre-1990 Gas models in Australia remain a left hand driven coach.  Now the later Diesel models are in demand and being shipped to Australia where Shops are converting them for resale. 

So now, you realized how important our website is and we never regretted taking time to reproduce the information included our library. 

It has been our pleasure working on this site for the past 18 years and want to thank those who signed our Guest Book and emailed us with their comments.

Please use our SITE DIRECTORY (on this home page) and visit the webpages with the information we have gathered over the years. 

Don't forget to sign our Guest Book.....