Last HMC National Rally held at

Dodger Stadium, Los Angeles, CA

October 1991

145 HMC's in attendance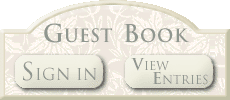 Last updated on: 5 October, 2023
This is a new counter.

implemented in June 2005.

The HMC Club had 16,035  before

June 1, 2000 on to the original counter.

BE SURE TO SCROLL TO THE BOTTOM OF THE PAGE

This page is dedicated to our departed 

HMC CLUB & CA HMC CLUB members 

1st HMC National Rally 

Dodger Stadium, Los Angeles, California - 1987

General information about the 

HMC, Aerosport, & Hawk

Pictures, Floor Plans & Specifications

"PDF" files that can be read

using Adobe Acrobat

We've added several HMC, Aerosports and Aerosports II  Brochures

HMC National Rally held at

Pomona Fairplex - Pomona, CA

October 1992

JERRY HAWKINS passed away on

 June 17, 2011.  

Jerry was responsible for the HMC, Aerosport & Hawk motorhomes and left a legacy of quality built coaches 

that are still in demand.  Many wish they were still being made today and wonder how great they might have been by now.  

"PDF" files that can be read

using Adobe Acrobat

Links can be found here for all new manuals

Don't forget to sign our Guest Book....

Those who have gone to join 

Heavens' Motor Club